Top 10 Black Supermodels of the Moment
1 Comment • Uncategorized •
By Melissa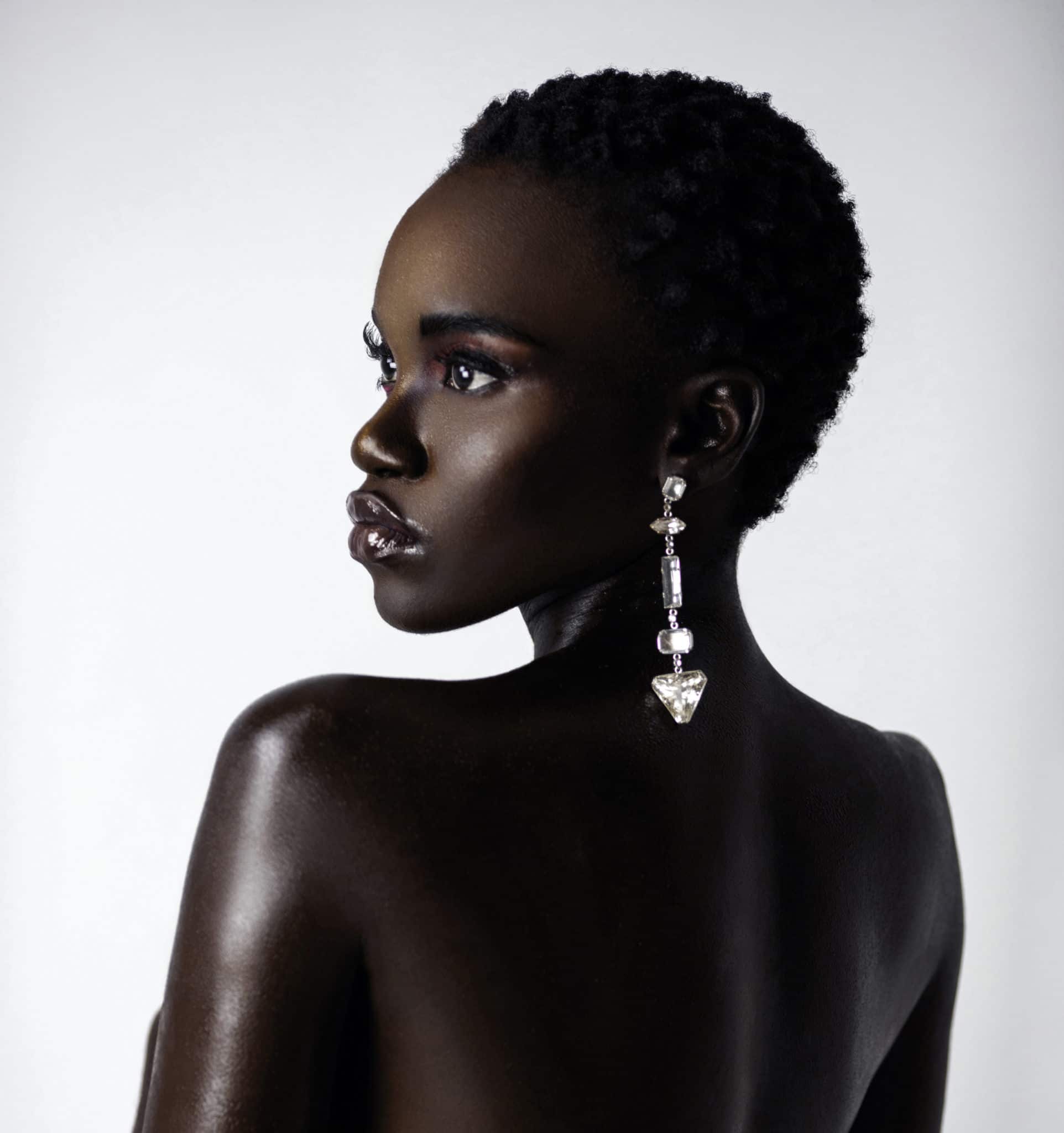 The fashion industry is not known for being the most diverse business. However, recent years have seen a much-needed change, and we are beginning to see more and more black runway models finding the fame, success and riches they deserve.
Here are some of the most in-demand black supermodels of the moment. 
1. Naomi Campbell
Naomi Campbell is possibly the most famous black supermodel in the world. Her rise to fame in the 90s as one of the "super six" solidified her as an icon. Originally a dancer, she first graced the front cover of Elle magazine just before her 16th birthday.
2. Adut Akech
Adut is a 21-year-old model who is South Sudanese, but grew up in Australia from the age of 7. She has been lucky enough to be scouted multiple times, but didn't start her career until the age of 16. She signed with Chadwick Models and her runway debut shortly followed with Saint Laurent. As of 2020, she is one of the most in-demand black models. 
3. Iman
Iman was scouted while at university. She moved to America shortly afterwards and modelled for the likes of Vogue numerous times. Her popularity made her a muse for brands including Calvin Klein, Versace and Yves Saint Laurent.
4. Winnie Harlow
Winnie was on the 21st cycle of America's Next Top Model. Despite not winning, she's since done incredibly well for herself. She's worked with Dior and Tommy Hilfiger and has even featured on Vogue Italia's website.
She has a skin condition called vitiligo which makes her very distinctive, and has even become a public speaker about it.
5. Jourdan Dunn
Jourdan was scouted at the age of 15 while in Primark and is best known for her work in the Victoria's Secret Fashion Show.
As well as being known as one of this generation's best-known supermodels, she is also an actress and has faced a campaign for Maybelline New York. She was also the first black model to walk a Prada runway.
6. Beverly Johnson
Beverly was the first black model to be on the cover of American Vogue back in 1974. She paved the way for other black models to follow her lead into high fashion. Since then, she has gotten into acting and has also written several books.
7. Tyra Banks
As a household name, Tyra has shown how a model can make a business of themselves. She was the first black woman to have a solo feature on the cover of Sports Illustrated Swimsuit Issue in 1999. She did so again in 2019, 23 years later and "25 pounds heavier" – proving there should be no age limits for models.
She created the popular TV show 'America's Next Top Model' and has since created a model-inspired "theme park" called Modelland.
8. Slick Woods
Slick is an American model known for being one of the faces of singer Rihanna's make-up brand, Fenty Beauty. Her tattoos, bald head and signature gap-toothed smile make her stand out from the crowd. She's worked with the likes of Calvin Klein and Moschino. She famously went into labour shortly after walking a Fenty runway show!
9. Grace Jones
Jamaican-born Grace is well-known for her music career and her androgynous style. Her modelling career began in New York and led into a successful acting career – she even featured as a Bond girl in 'A View to Kill'.
10. Veronica Webb
Veronica is another inspiring model – she was the first African-American model to land a major cosmetics contract. She's worked with Chanel, Revlon and Victoria's Secret, as well as top fashion publication Vogue.
Other Top-Earning Inspirational Black Models
– Tyson Beckford
– Leomie Anderson
– Donyale Luna
– Naomi Sims
– Alek Wek
– Maria Borges
– Ajok Madel
– Duckie Thot